About Marie James:
I attended my first bellydance class in 2006 at MamaSita Studios and later at Belly Dance With Soul. I started teaching classes in 2011 at Mardi Gras Health Fitness & Events, Colony South Fitness Center, and Holistic Dynamic. I am AFAA Certified in Primary Group Exercise, CPR/AED, Jiivana Yoga® Level 1, and Zumba Basic I.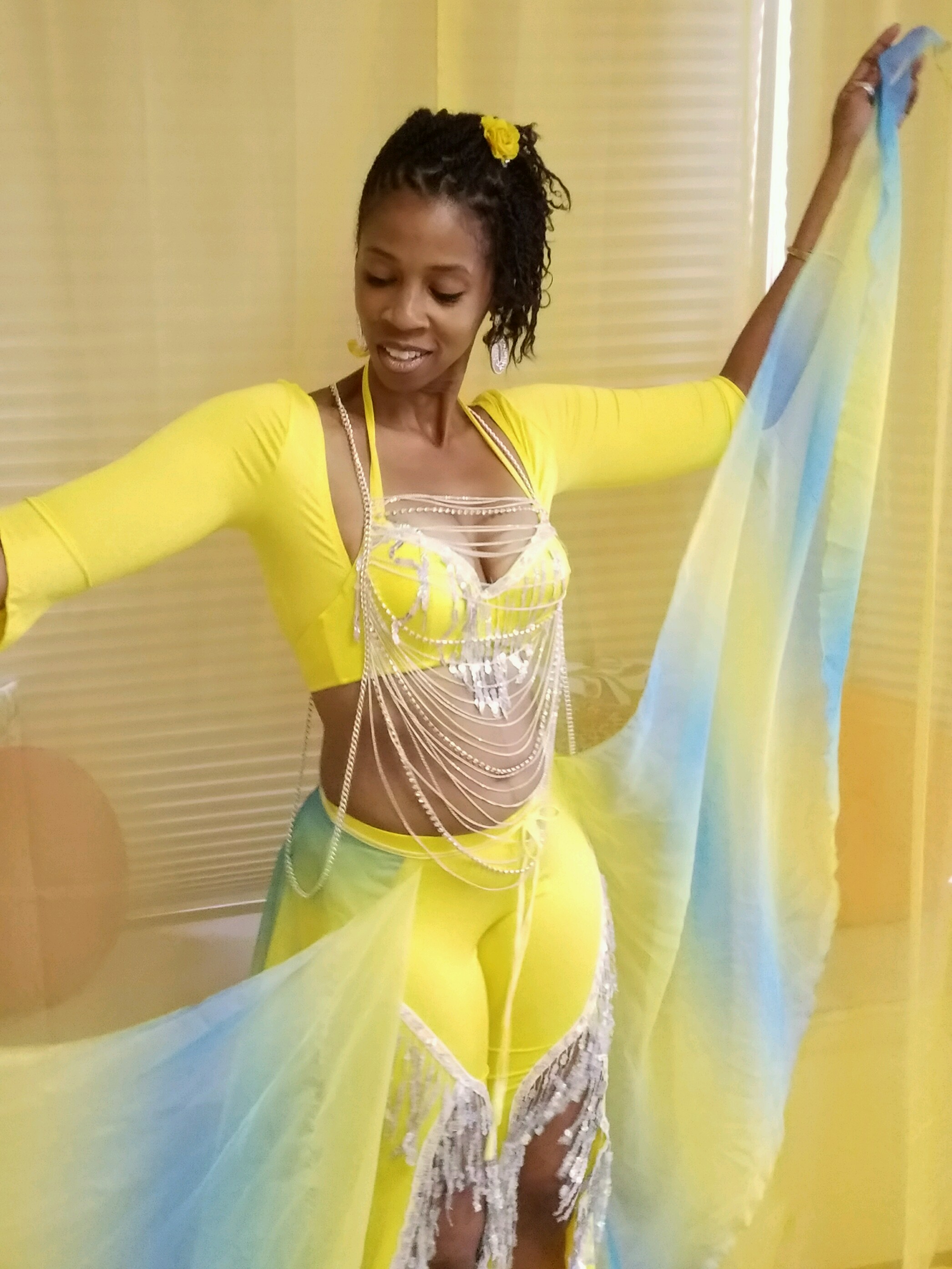 I also provide bellydance fitness at birthday parties, gurlz night out, workshops and various events; The Women of Upper Marlboro, So. MD Hospital Health Fair, Marlborough Day, Bowie Health Fair, Celebrating Mom's Expo, KarmaFest, Natural Hair Events, Zumba Events, and the Just4Gurlz Expo. I provide a sensual and fun feminine fusion of fitness and dance!! I teach the basics of bellydance movements to improve muscle strength. I make it fun but still provide the essential fundamentals that really make the dance beneficial to feminine health.
I first got into belly dancing because I had an issue with fibroids (My Testimony!). Bellydance helped change my health and my lifestyle. The dance is so good for female heath. It has literally changed my life. It is one of the best ways I know personally to relieve stress. So don't be afraid!! Give it a try!!
Blessings & Shimmies!
Rulz Fitness is located:
14450 Old Mill Road #201
Upper Marlboro, MD
The studio is in the first building on the right. Up the stairs as soon as you turn left into the parking lot. The sign is not visible from the street. You will see the bay window with the hip scarfs hanging in the windows.
Listen to Interview: Marketing Pulpit Radio Show on Radio-One WOL-AM
(Interview starts at 16:54)